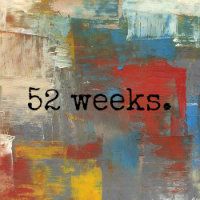 Today marks

w

eek 2 for My Three Bittles 52 Weeks project.
This week my ran

d

om acts of kindness include

:
Doi

n

g the dishes for my husband when he had to work late - we have an arrange

m

ent, I c

o

ok, he cleans; but I gave him a da

y off this week

I left $5 in a crack on the ground at the school bus stop across the street from my house. Every morning the lone high school student at the stop smiles at me and little bear... this morning he had something extra

to smile about!

Used Charity Miles to track my distance on my dog walks, and earned funds for the Michael J Fox Foundation for Parkinson's Research.
Feel free to share your acts of kindness, or

kindness passed on to you!