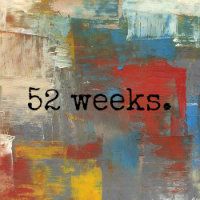 I almost missed the first 52 Weeks. Nothing like punting on a resolution before the

end of the first week

!

ha-ha
This was a quiet week. My random acts of kindness were that I

packed up a box for Good

will, and also helped a co-worker fix a problem.
I'll have to get a bit more creative in the coming weeks! Do

n

't forget to stop by My Three Bittles to see what others are doing each week

to spread some happiness.