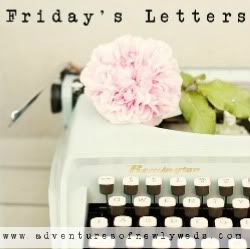 Dear Hubs - I will gladly follow you around the world, or across town in rush hour traffic to get the transmission on your old Bronco rebuilt; just to see that little kid in a candy store smile of yours!
Dear Little Bear - Do not fear, I am and always will be your best friend. Please feel free to keep asking me if you need to!
Dear Me - Have fun this weekend and do not worry if all that you do is play. The To-Do list will still be there on Monday!
Dear Tigers - You guys rock! World Serues here we come!