Happy Happy Day Everyone! Man am I glad it is Friday. I don't know about you, but this week seemed to drag for me.

In any case, I'm glad the weekend is here.
It is Friday so that means it is time again for my 52 Weeks update. This week my act of kindness was to pay for a

stranger's lunch.
The new yoga studio that I am in love with is right next door to a Hon

e

y Baked Ham Shop and a frozen yogurt place. Both of which are my down fall. To make matters worse, the class I have been attending on Tuesday is from 11am to Noon.

So I'm ready for lunch as I'm leaving.
This week, the smell of fresh bread was just too much for me. I headed over to pick up a boxed lunch. Yoga was good a

n

d I worked hard, so why not get a treat. Since I was splurging though, I decided that I would also spread so

m

e joy and treat the next person to come in.
My mind was cent

e

red and rela

x

ed from the yoga, and my heart was lifted from the random act of kindness. All in all it was a good day!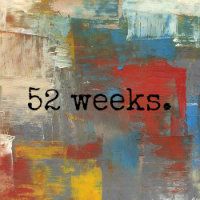 Don't forget to head over to My Three Bittles to see what Amber and everyone el

s

e has do

n

e for their rando

m acts of kindness this week.
Have you ever been the lucky recipient of a random act of kindness? If so, I'd love to hear what it was... drop a comment. I'm always looking for new ways to share my joy!
Looking to grow your blog? I have Sponsor Spots open this week - priced to fit any budget, including FREE! Hop over to my sponsor page for more details.