Happy Friday! This was a long week for me. It rained all week, and my mood seemed to match the

sky

- grey. I am looking up today, even if the skies are still grey I'm choosing to enjoy the rain.

You know we'll be missing it come August!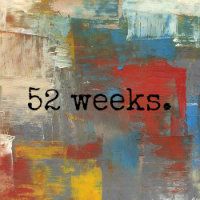 Friday means it is time again to recap my random acts of kindness for the week. I love writing this post each week, and cannot say enough good thi

n

gs about Amber at My Three Bittles for hosting her 52 Weeks Proj

e

ct! Am

b

er is a great voice in this wor

l

d for kindness, common sense, and hope!
My act of kindess is actually a month long act. As you know, this month's Charity of the month is Autism Speaks.
The idea to focus on Autism Awareness month cam

e

from Stephanie at Year Round Giving. She contacted me about sponsoring her Autism Aware

n

es

s

C

ampai

g

n, and I jump

e

d at the opportunity.

All Stephanie asked from her sponsor was a little post love and social med

i

a shout outs on her 3 plan

n

ed campaign

posts

.
Focusing on being more kind, I figured I could do a bit more. So I a

lso donated

one of my best ad spots to

the
Autism Awar
e

n

es

s

C

ampai
g

n. Normally all the proceed

s

for this spot are donated to the

current
Charity of
the month
. Technically since the spot was donated there are no proceeds, but I think I will pretend there are and add to the month end total for Autism Speaks!

Read
this post
to see how you can add to that total, no $ needed!
Do

n't forget to stop by
My Three Bittles and see what everyone else is do

i

ng to spread kindness this week. I'd love to hear how your acts of kindess are going, or

if you've been blessed with a kindness recently!
Looking to grow your blog? I have Sponsor Spots open this week - priced to fit any budget, including FREE! Hop over to my sponsor page for more details.