Happy Friday Everyon

e

! I am in Michigan today visiting the family and

squeezing

in an office trip. I work form home, but figure that every on

c

e in a while I need to make it into the office to remind my co-workers what I lo

o

k like! =)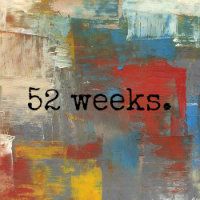 This week for my random act of kindness I am giving all my ba

b

y stuff to one of my co-worker/friends. Her daughter is ha

v

ing her first baby next month! I have worked with this fr

i

end for 13 years and I still can't

believe

that one of us is old enough to be a grandma! In any case, her daughter is trying to finish her last semester of college, graduate, and have the baby all at the same time. They do not have much, so now they will not have to wo

r

ry about also getting a crib, strol

l

er, high chair, or what ever else I still have in my basement! This act of kindess goes both ways... she get's baby stuff and I get a litt

l

e more clutter out of the ho

use!
Don't forget to check out the other great acts of kindness @

the

52 Weeks link up hosted by Amb

e

r at My Three Bittles.
I hope you all have a wonderful

weekend!