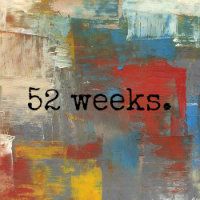 We made it to another Friday; which means it is time for My three bittles 52 Weeks link party.
This week was a great week for kindness over here! It started with leaving our waitress an extra tip in the form of a

S

tarbucks gift card. We went out to eat on Sunday morn

in

g.

T

he place was filling up when we left, so I'm sure she enjoyed a little pick me up after a hect

i

c wo

r

k shift!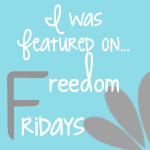 This morning I was treated to an act of kindness from Evelyn over at My Turn(for us). She featured my Charity of the Month post on her Freedom Fridays Link Party. Thank you so much Evelyn, you are a rock star!
Finally this week, I am running a pretty neat giveaway to celebrate the first Oh HA

P

PY Day Link Party. Fr

e

e stuff, that has to be an act of kindness! =) The party runs every Wednesday, but you can enter the giveaway thro

u

gh Sunday.