Happy Friday Everyone!
I am late in my post today. It has just been one of those days I guess. Nothing really serious, just could not seem to get to the computer and some quiet time to actually write this. Here's hoping for a calmer weekend! =)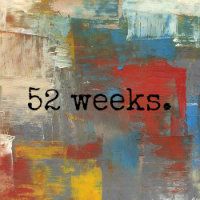 This week my acts of kindness included a trip to Canada to see my Grandparents. Which sounds like a big trip, but being from the Metro Detroit area, it is not as extensive as it seems. Just a hop across the river really. Well for us it entailed a four hour drive to Detroit, and then the trip across the river.
It was a long day, my nerves were shot, but I still managed to work up the excitement for little bear as we went through the tunnel, and I explained the fact that we were no longer in America. He was less than impressed and asked if were not in America, with Captain America, who was the super hero in Canada. He did get a bit more excited when I told him that I was pretty sure Wolverine was Canadian. Such a screw ball.
My other act of kindness was to take little bear to the park after school one day. Again and easy kindness, but a fun one. We are also going to camp out in the back yard tonight... as long as it does not rain on our fun!
My kindness was all about my family this week. How about you?
Also, don't forget to head over to My Three Bittles to see how Amber did with her 52 Weeks project today!
Looking to grow your blog? I have Sponsor Spots open this week - priced to fit any budget, including FREE! Hop over to my sponsor page for more details.